Tahini Lemon Quinoa Bowls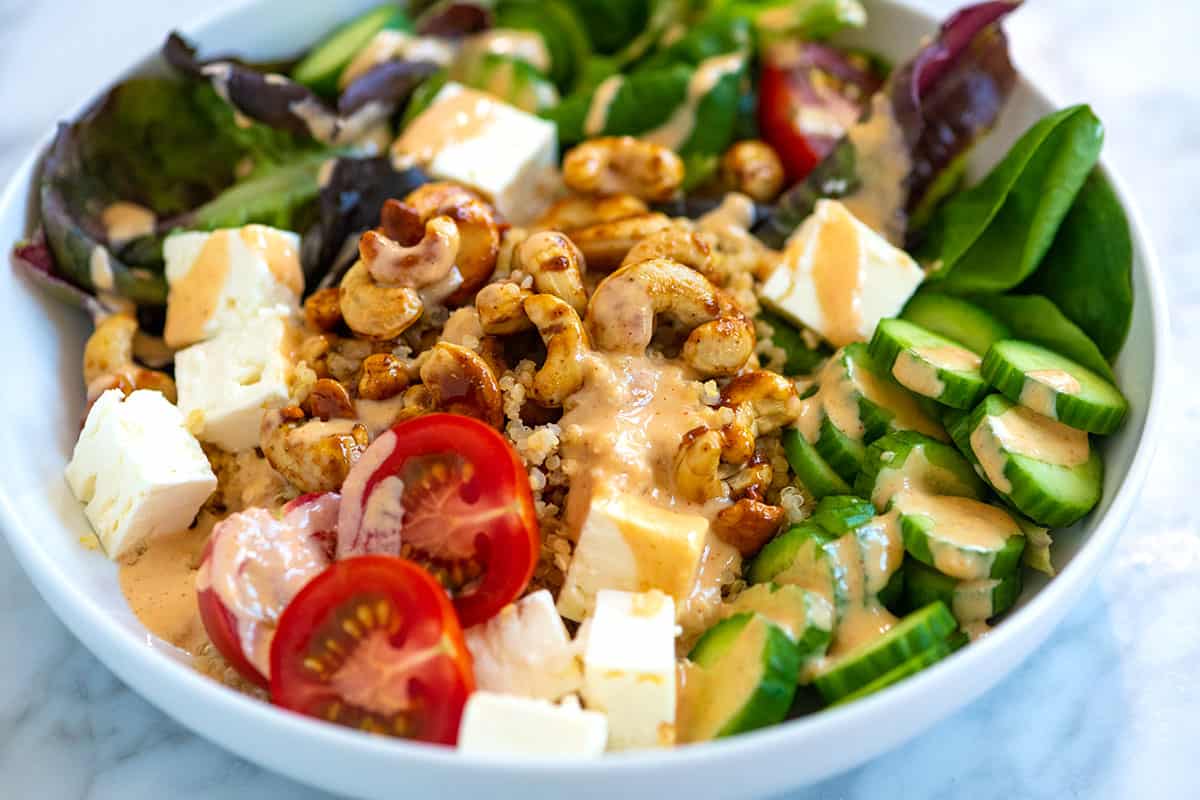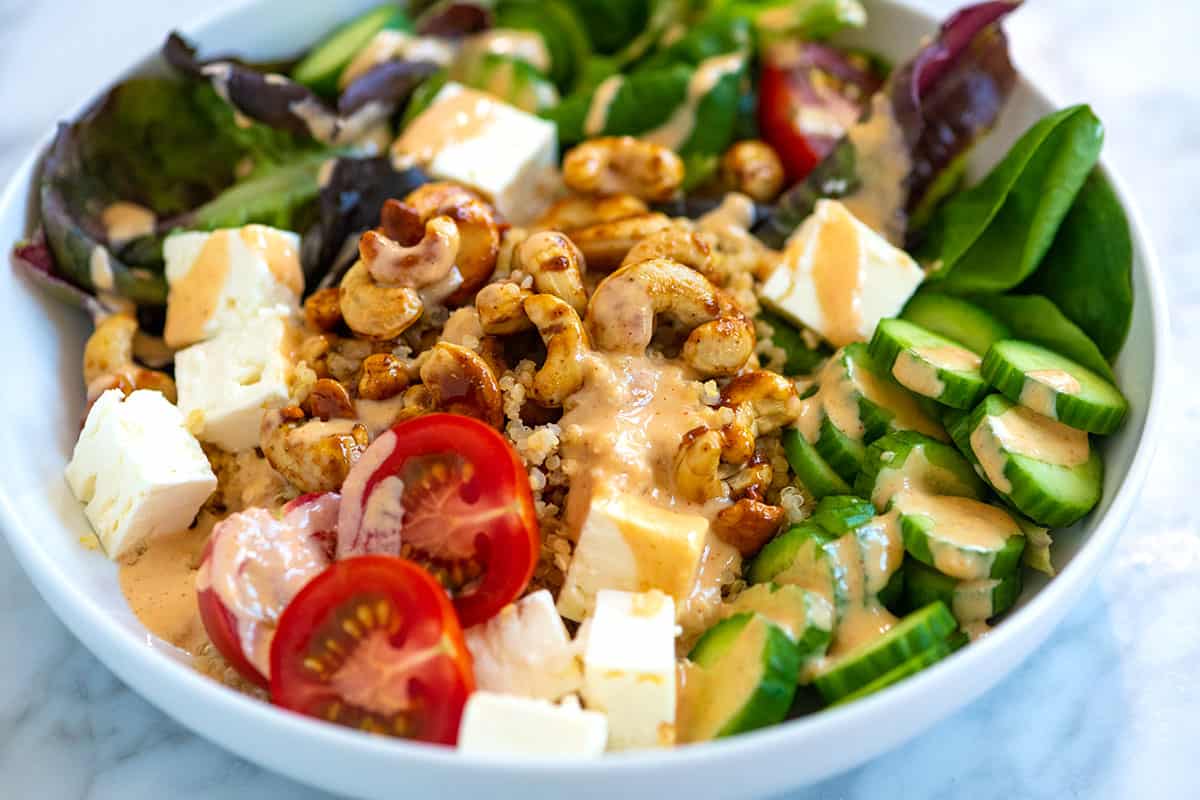 We love this easy quinoa bowl recipe with fluffy quinoa, greens, veggies, candied nuts, and feta cheese. Add our five-minute lemon garlic tahini dressing, and it tastes fantastic. Jump to the Tahini Lemon Quinoa Bowl Recipe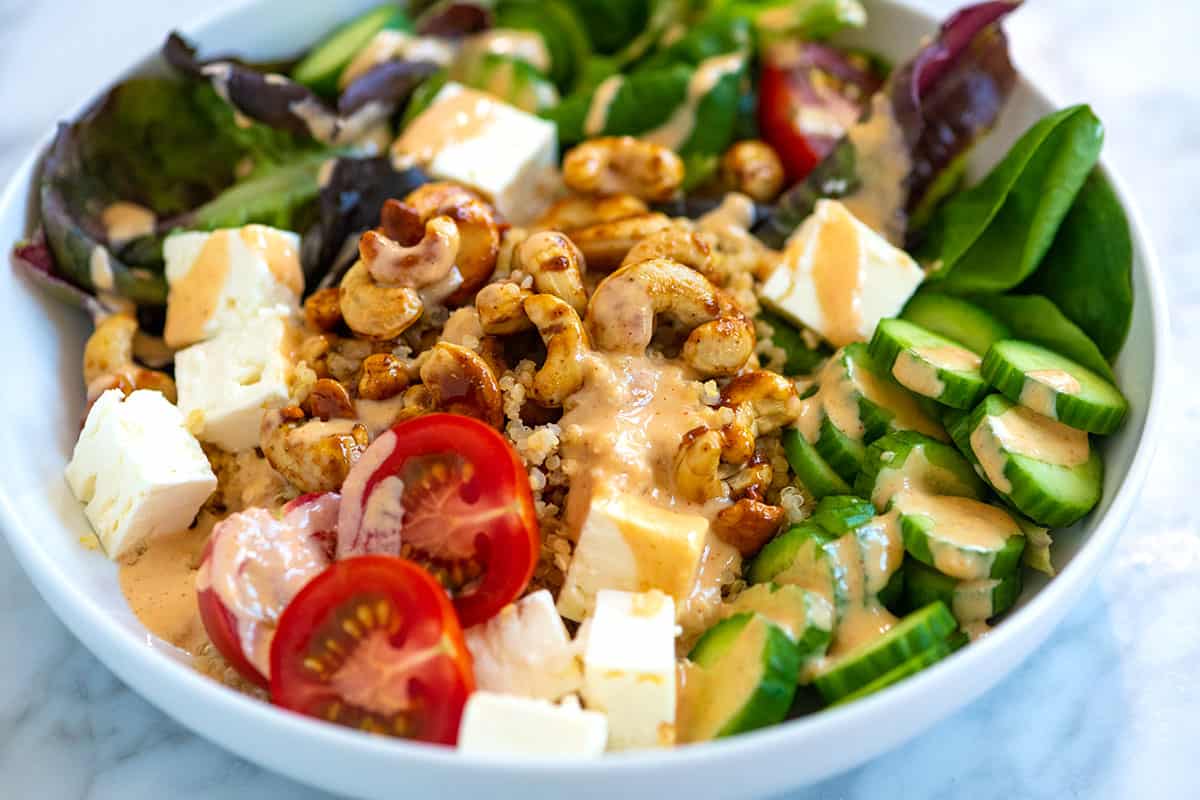 Not Boring Quinoa Bowls
This healthy and nutritious quinoa bowl has made it onto our repeat list. We love how quick and easy it is to make, and I can't get enough of that lemon tahini dressing! Here are a few tricks for making the best quinoa bowls at home:
Start with fluffy quinoa! Follow our quick recipe for cooking quinoa at home. With our recipe, you are guaranteed to have fluffy quinoa ready for this bowl. Bonus, it lasts a good while in the fridge (6 to 7 days).
Toss the quinoa with a bit of dressing before adding it to the bowl. I find plain quinoa bland and a little bitter. That's why I always toss it with a flavorful sauce. In this case, before building my bowls, I toss the quinoa with some of the lemon tahini dressing. I still drizzle more on top of the bowl, but I make sure that my quinoa is well seasoned first.
Use a variety of colors and textures. You can see from our photos that we are combining a variety of textures. Quinoa is soft, so make sure that you add some crunch. In our photos, we achieve crunch from cucumbers and nuts. I also love adding something creamy. In these bowls, we have a creamy dressing and some feta cheese. If you want to keep these vegan, leave out the cheese, but try some cubes of tofu instead.
Try this: Here's our baked tofu recipe. It's crisp on the outside and creamy on the inside. It would be perfect for adding to these quinoa bowls!
Use a flavorful dressing. I am biased when it comes to the salad dressing. I love this lemon garlic tahini dressing. It's sitting in my fridge right now. It's dairy-free, creamy, and tastes fantastic. Here are some more options that would be delightful: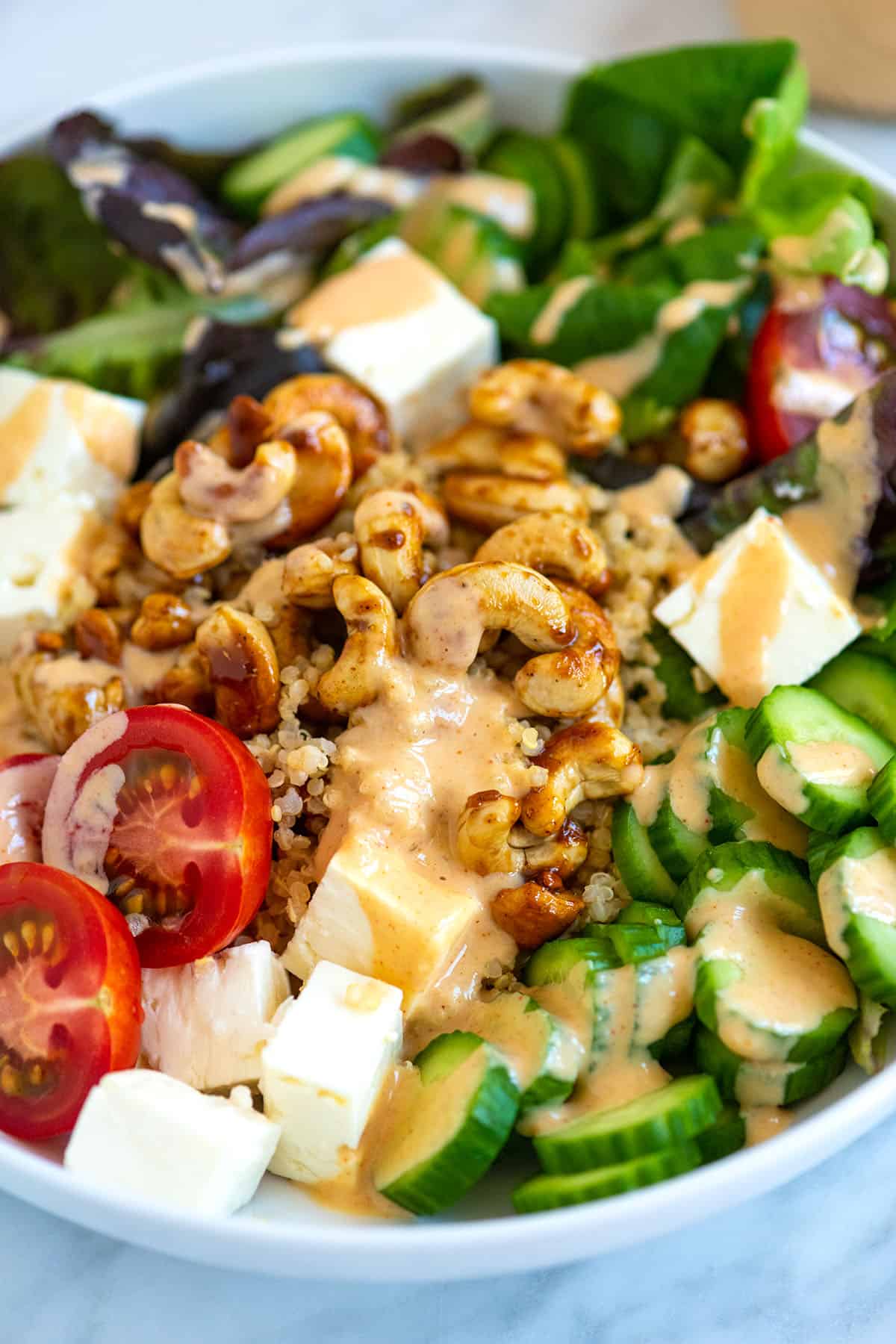 More Easy Quinoa Recipes
Tahini Lemon Quinoa Bowls
AUTHOR: Adam and Joanne Gallagher